Foody Seattle
Publication Design
Student Project - 2019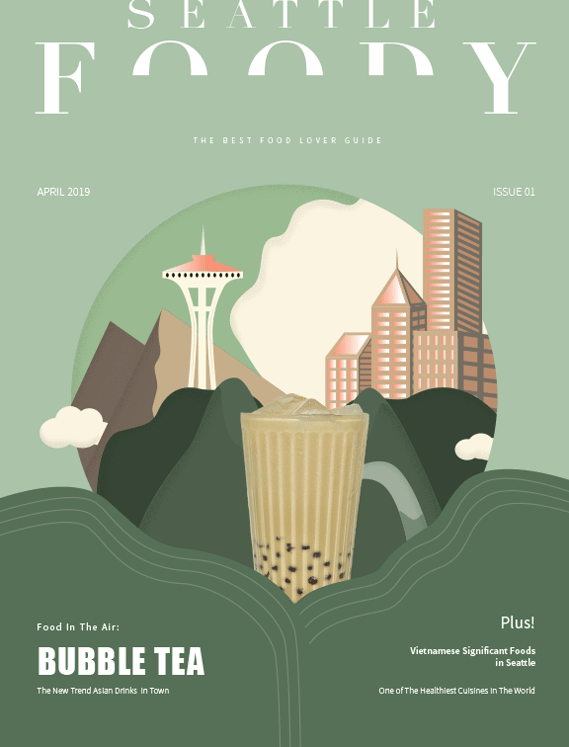 Process
Role: Graphic Designer, Illustrator, Photographer, Researcher
Concept: Publication, Print
Duration: 3 weeks
Tools: Adobe InDesign, Adobe Illustrator, Adobe Photoshop
About
The goal of the publication project is to understand the process of developing and designing a multi-page editorial unit in print and web/tablet editions. The primary focus of this publication is to inform readers about Seattle's food, activism, current trends, histories and ideas that are distinct to the Seattle marketplace.
Investigation
Other information sources that my readers are currently looking at regarding "Foody Seatttle": Food, Drink, Restaurants, Weather, Fun places to visit, Cultural diversity, Markets, ...
Target
My publication would be intended for Seattle residents and travelers who are interested in food and culture. The demographic tends to be younger, consisting of adults in their late 20s and 30s. This group is interested in food and is college educated. My publication would be introduced more about the new trend of food in Seattle. Even, it would be displayed how food from a different culture impacted the city. The publication would be a resource and cuisine magazine; it would provide information about restaurants and food stores in Seattle, tips for conserving resources, recipes, and related news and events.